When we FINALLY got to do our own kitchen!
We specialize in cabinet painting, refacing, custom cabinetry, staircases & built-ins.
---
2015: What we started with
When we moved in, there were buttermilk yellow & avocado green walls with denim curtains. It was a whole thing. And I love rose gold...but the backsplash was a big NO. The cabinets were builder grade, as were the appliances but the floors were the original 1900's pine floors with no subfloors so there were holes into the basement. Basically, it was a hot mess. There was a stainless steel rack for storage, a dresser, a coffee table, sofa, and 2 giant chairs...in the kitchen.
We changed everything almost immediately.
We knew we wanted to replace the counters, appliances, and flooring so didn't have a huge cabinet budget. So, we painted the existing cabinetes teal & white, trimmed out the island, replaced the counters and added a riser and crown molding. We built a large pantry and added a coffee bar. The backsplash went shiplap! And the floors were upgreaded to the most gorgeous hickory. After our dog had a stroke in 2019 we had to put runners through our house so she could get around so don't mind those...she's worth it!
2 years later than planned.
Like so many, covid delayed our kitchen project. There are so many new things here that I will expand on with more pics, info and links below because there is so much to share. We gutted everything and built all new custom cabinetry. The appliances, counter stools, lighting, wallpaper, walnut accents are everything my dreams are made of. If you are new here...we do this for a living and specialize in custom cabinetry, painting existing cabinets, refacing, built-ins and staircases. You can get a quote below! Read on for all our kitchen details!
Below we share all the details on colors, everything that was done, where to find certain products, who did what work, appliances and more! Links for some items mentioned can be found on the below button!
---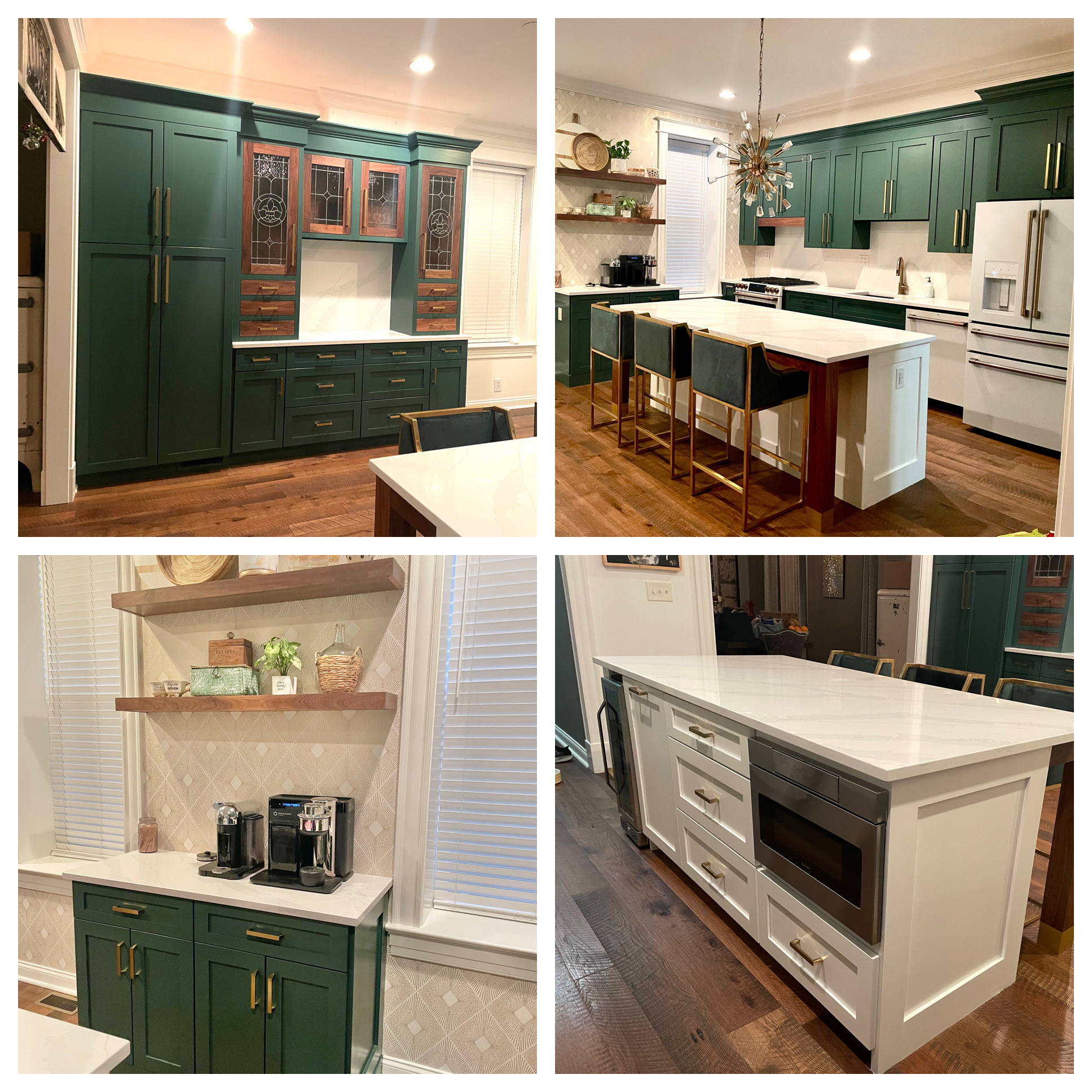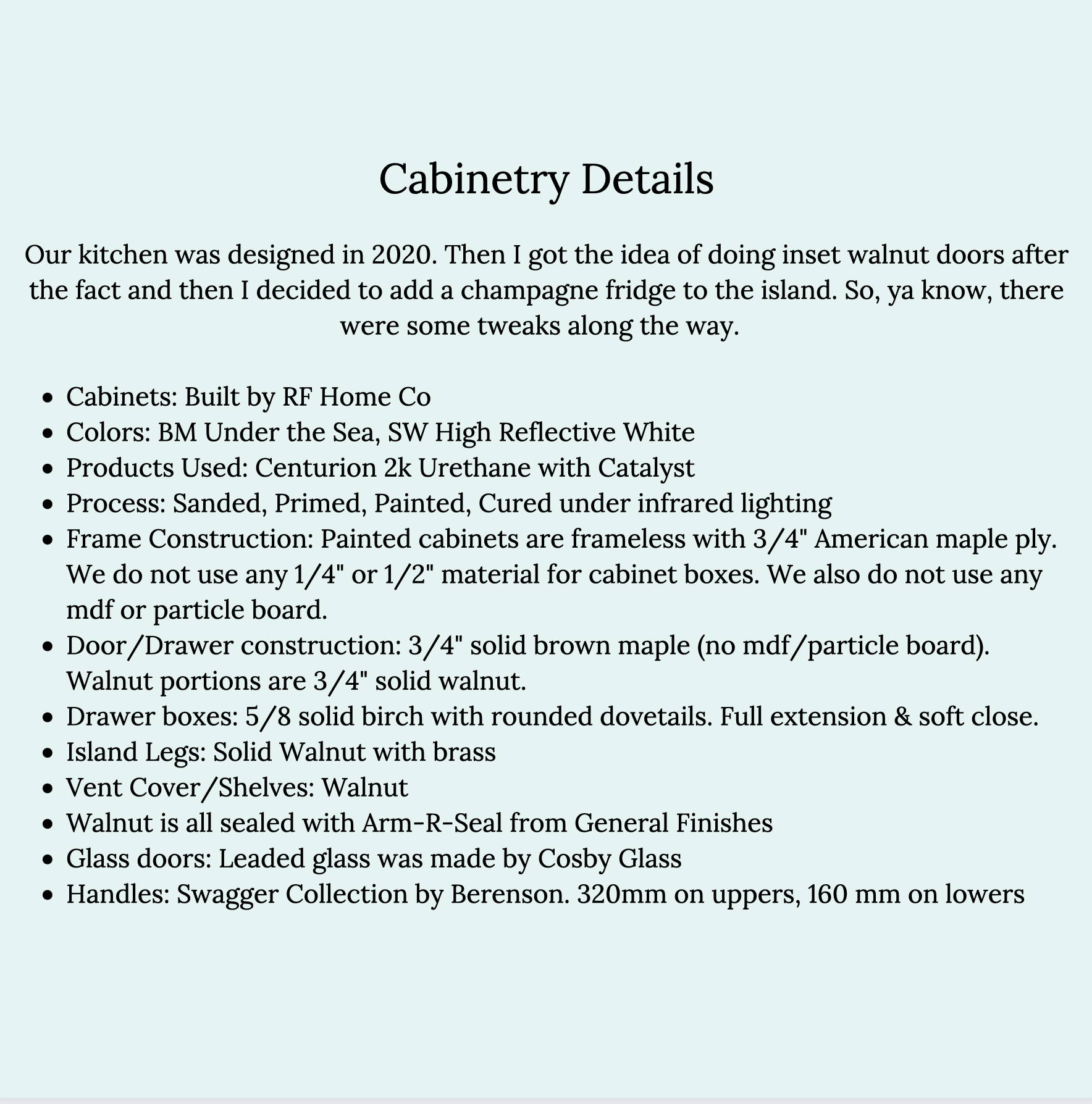 The pull outs that you need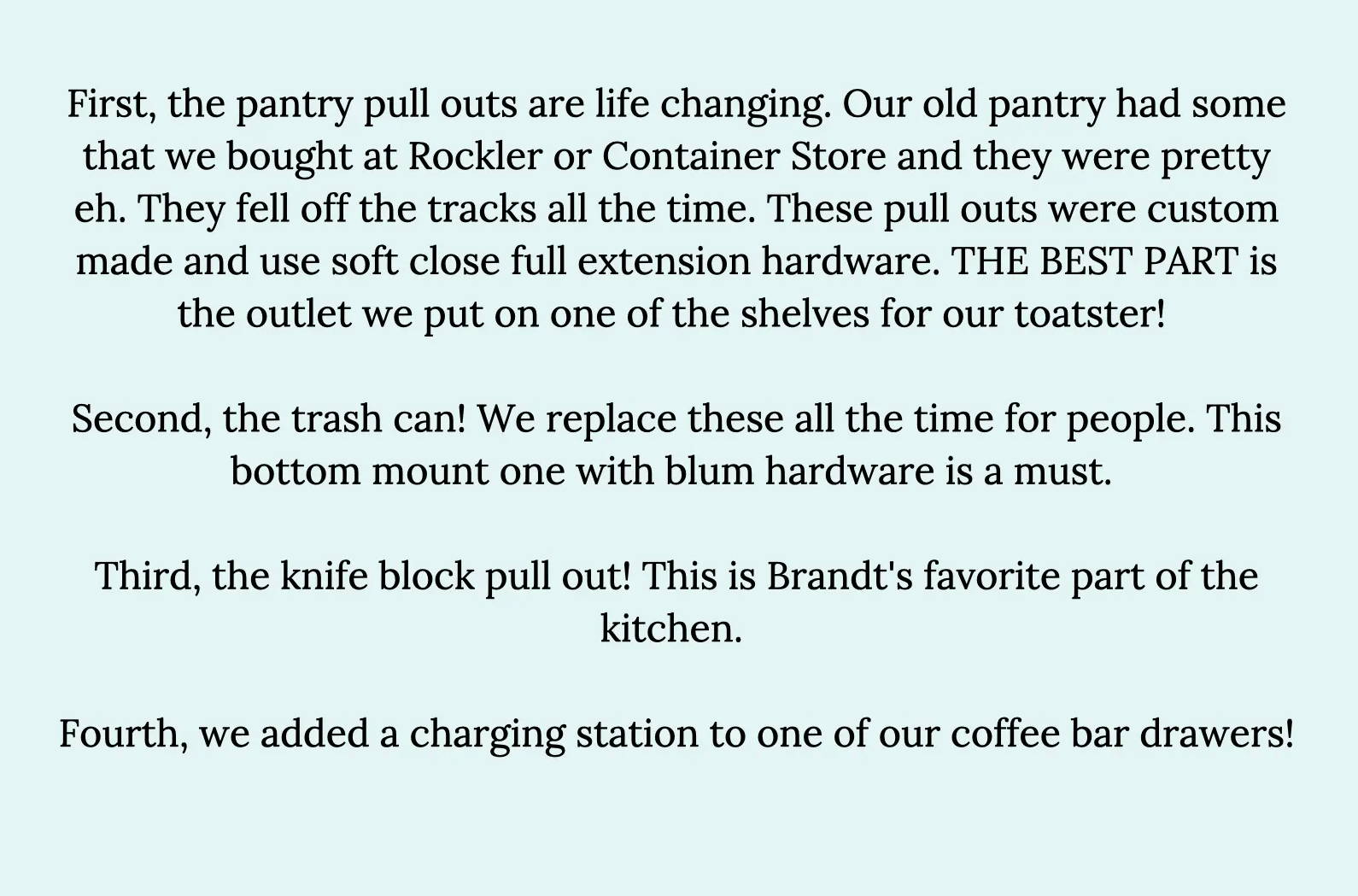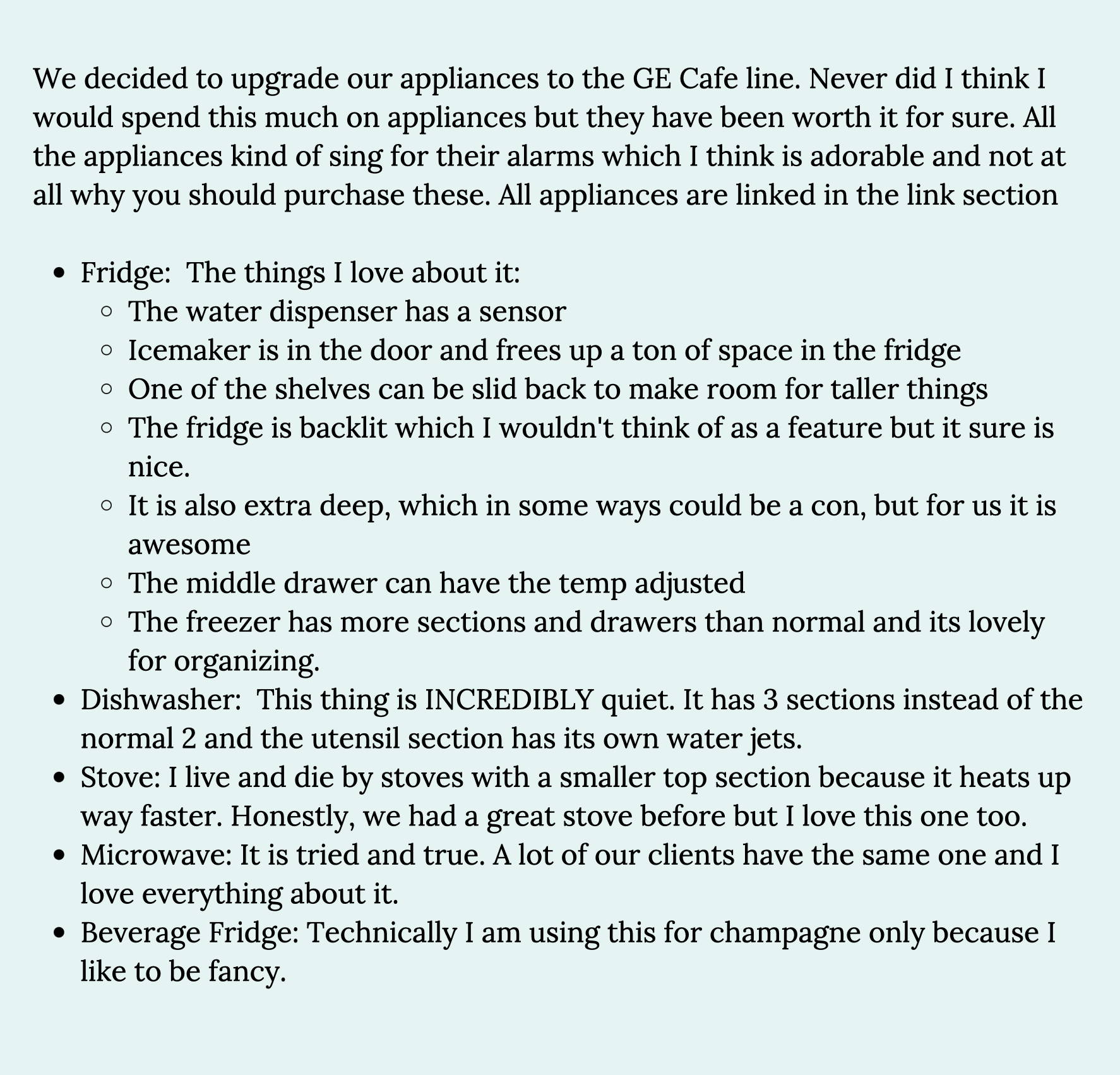 Backsplash, Counters, Wallpaper & Walls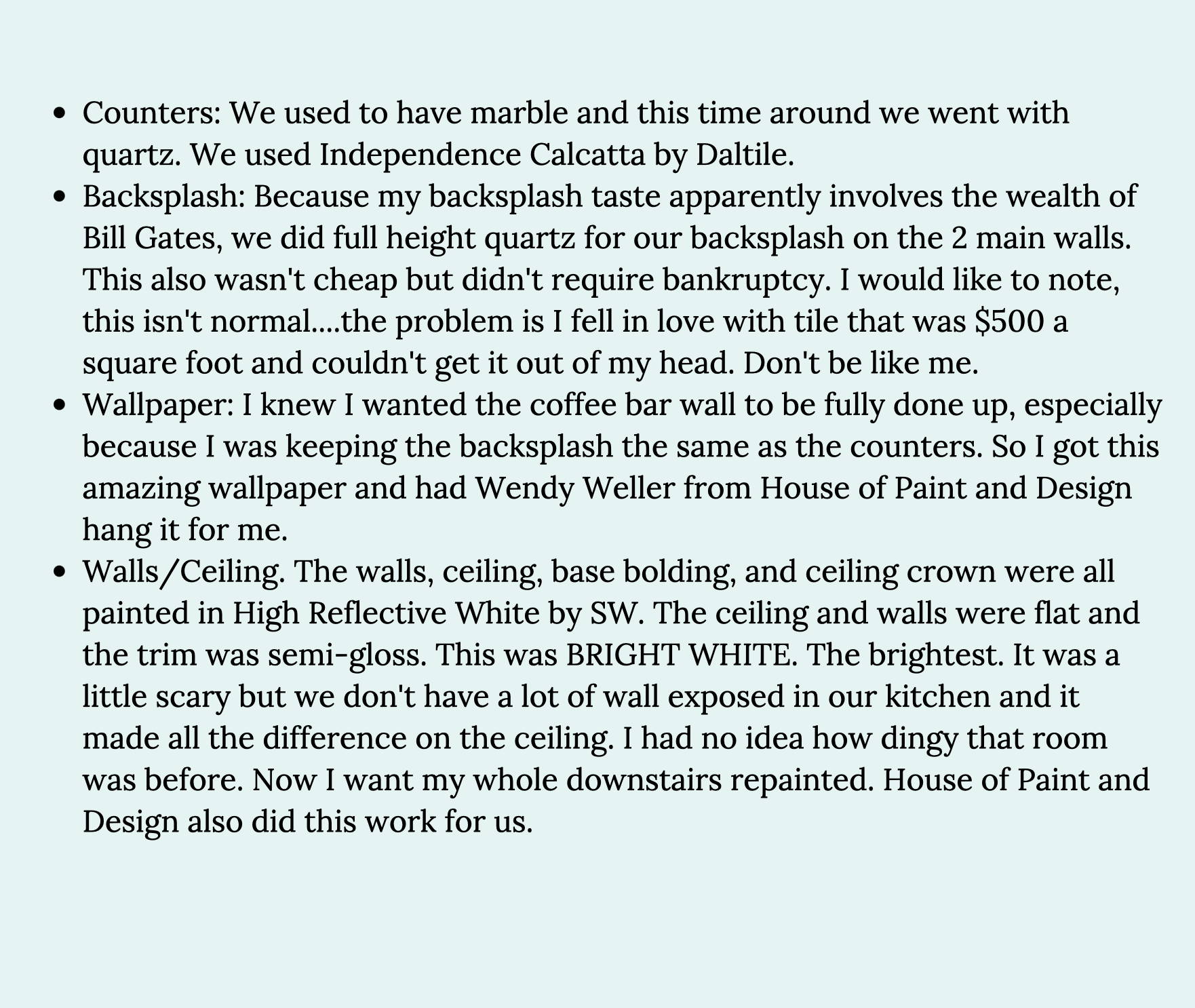 SHARE STORIES WITH FRIENDS