Bid Explanation & Cabinet Information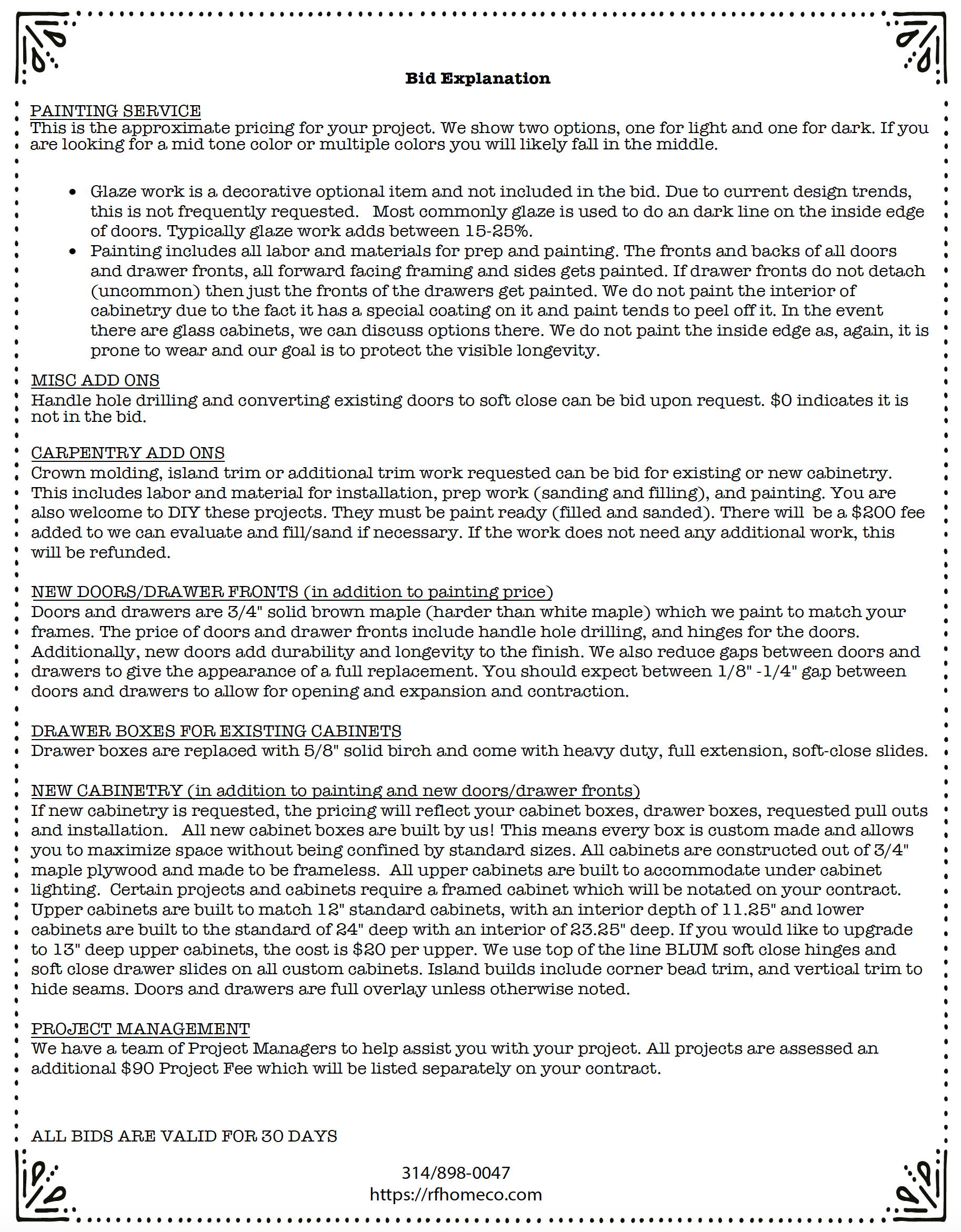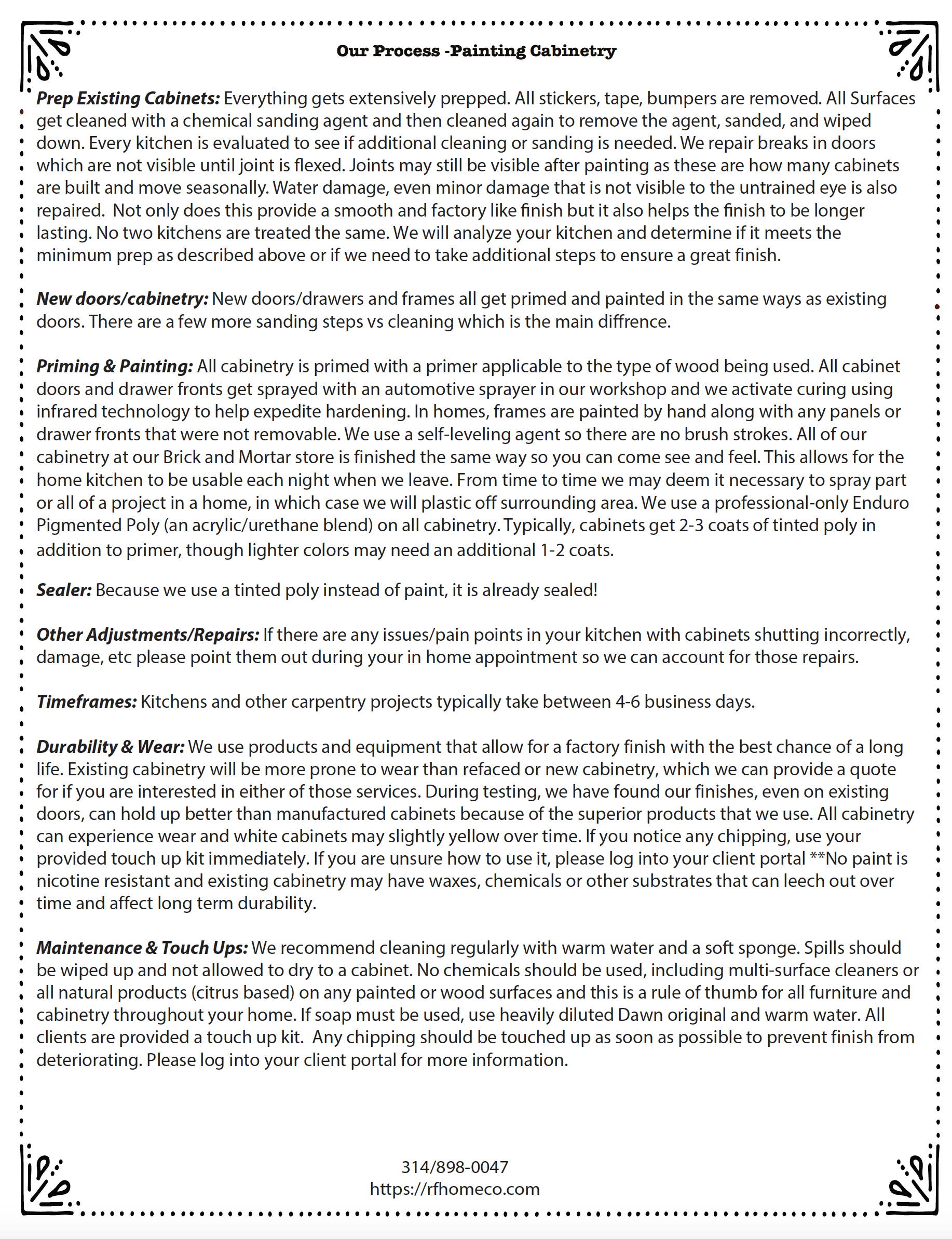 After Final Bid- What to Expect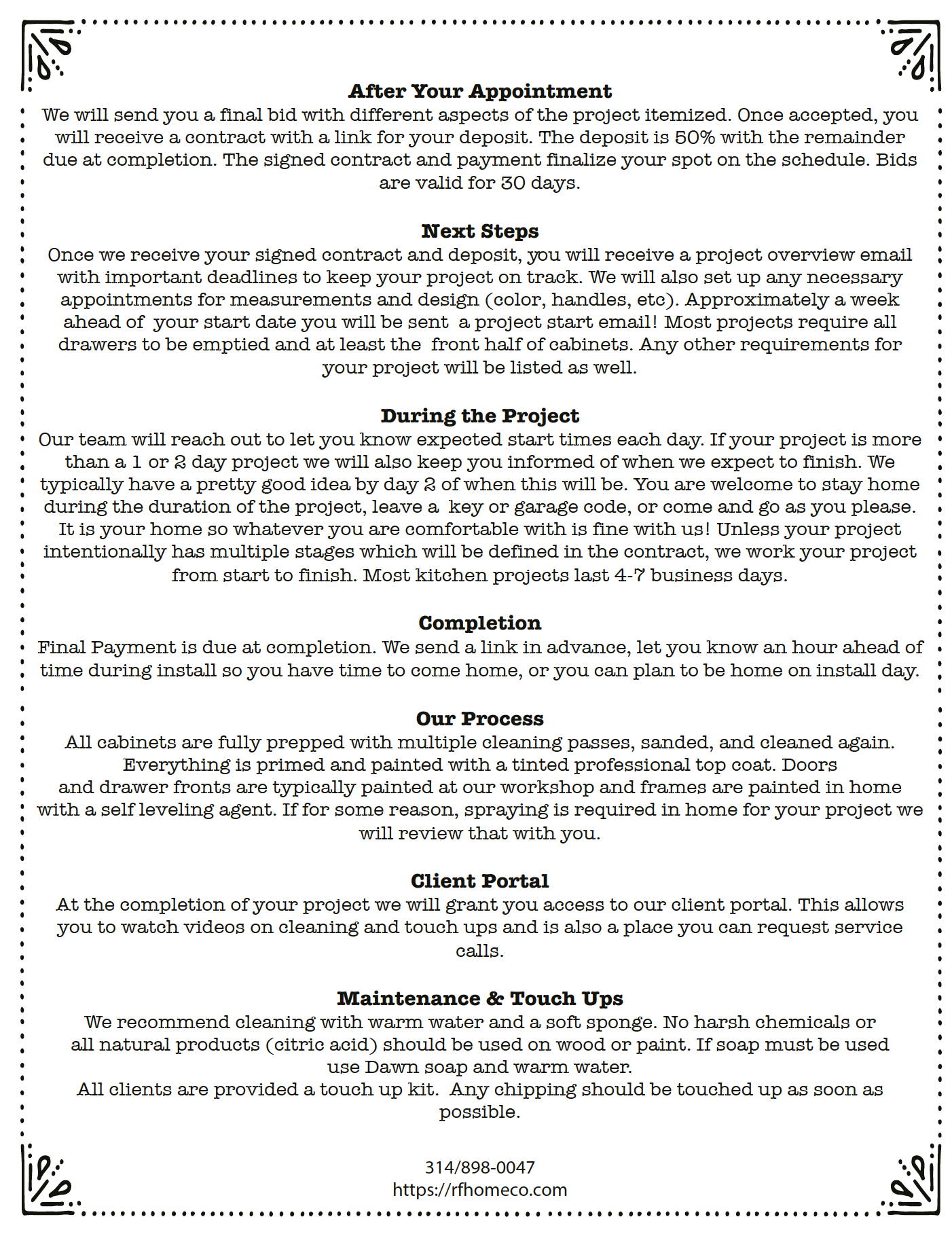 Did you know all cabinet and painting companies exclude wear and tear from their warranties? When we realized that we decided we needed to come up with better solutions. For several years we have had a protection plan for clients which was an annual fee and we would come out once a year and perform touch ups. The problem was, that most years, we saw the clients not using the service and when they did the touch ups were so minimal that it really didn't seem like value added. So we went back to the drawing board. And now we have the client portal!
At the completion of your project we will grant you access to our client portal. This allows you to watch videos on cleaning and touch ups so you can perform them easily at home and is also a place you can request service calls if you need our help.
We recommend cleaning with warm water and a soft sponge. No harsh chemicals or all natural products (citric acid) should be used on wood or paint. If soap must be used use Dawn soap and warm water. All clients are provided a touch up kit. Any chipping should be touched up as soon as possible.